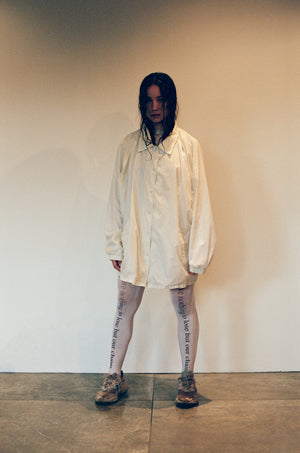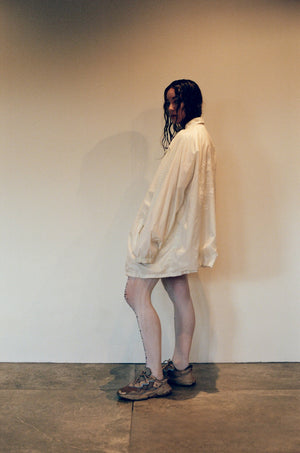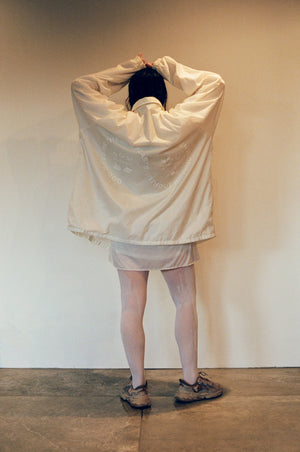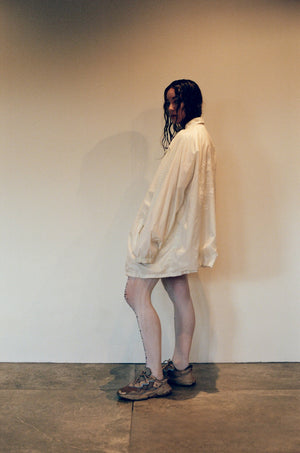 Jacket 10/11
The true definition of an upcycled garment, these 1990s nylon windbreaker style jackets are sourced from thrift stores around Ohio and then screen printed in Antwerp. Graphic is provided by Bologna based graphic designer Effe Rodarg. 
These are part of a limited series that can be purchased through Labels INC until the end of June or through Kisses with saliva webshop. 
Sizes for jackets have been generalized by KWS sizing measures.
This jacket is a unisex Xtra Large. Color dirty white.