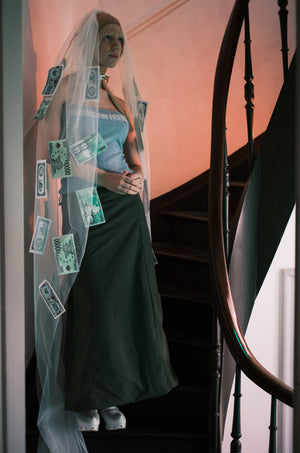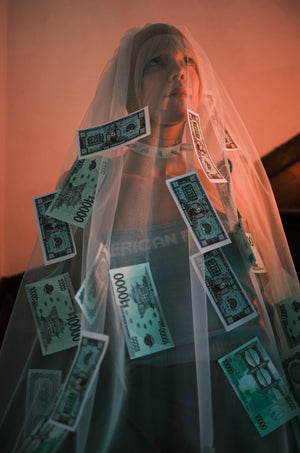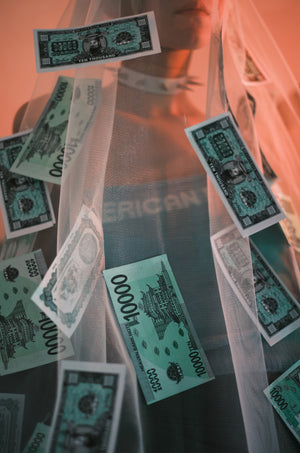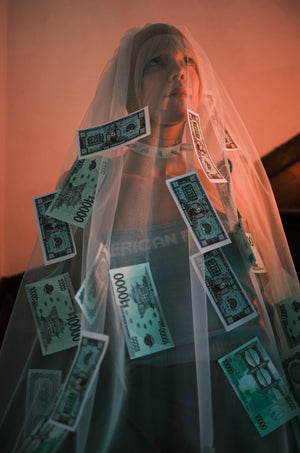 AMERICAN FATIGUE boob tube (sky blue)
Handmade in Antwerp by our very own Nelly, these tops are delicious blends of baby alpaca, fine merino wool, and polyamide. While you can choose how to share the message (we prefer our wearer's to practice garment autonomy) the one side is completely ribbed while the side with the American fatigue typography is ribbed around the bottom to create a secure, snug feeling. The top is finished with elastic to help keep it in place. 
+Sky blue is 55% kid alpaca, 10% fine merino wool, and 35% polyamide. 
S/M
M/L