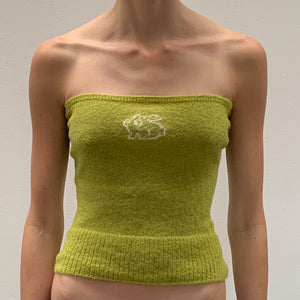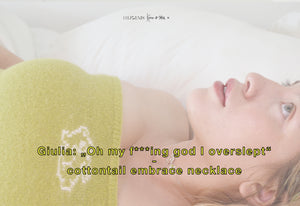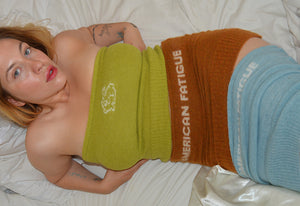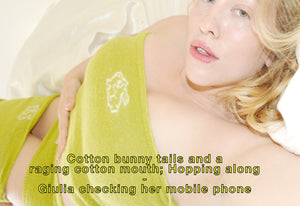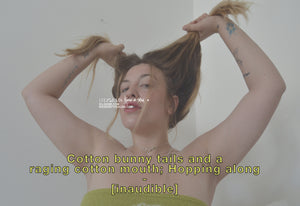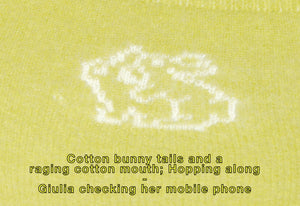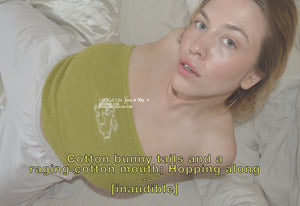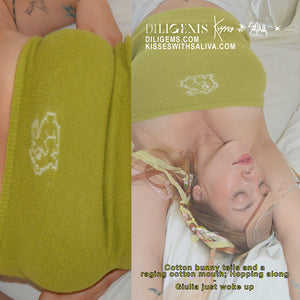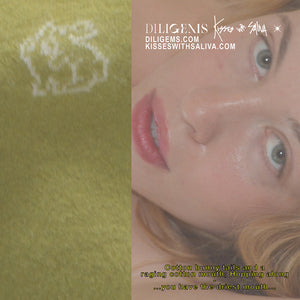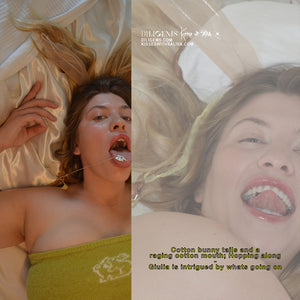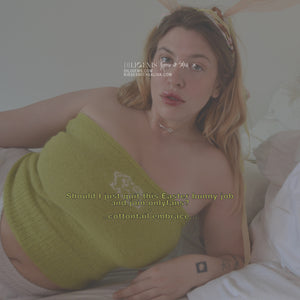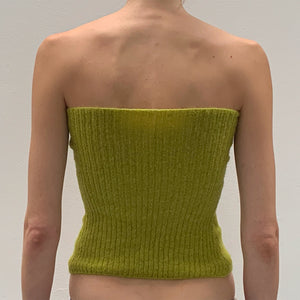 The Easter bunny that overslept-Boob tube
When 5 minutes of extra sleep turns into 5 months.
Diligems X Kisses with Saliva is at it again and proud to present  "The Easter Bunny That Overslept"  Starring our favorite Munich maiden, Giulia and 2 very new designs from us!
When running late one can not be bothered with what they are wearing. That is why we have created a boob tube with our signature bunnies. 

The top is knitted locally in Antwerp and made from the most delicious yarns of baby alpaca and merino wool. 
• 45% Baby Suri Alpaca
• 25% Lana Merino Extrafine 
• 30% Nylon 
Due to the top being stretchy in nature we supply 2 size models.
• XS/S
• M/L
All tops ship from Kisses with Saliva HQ in Antwerp, Belgium. Please allow 2 weeks after order is placed for production.