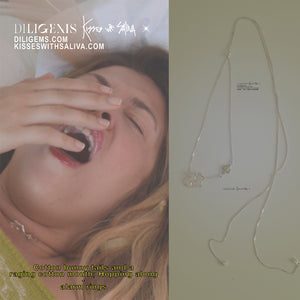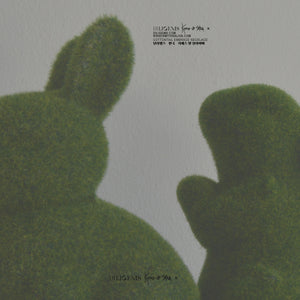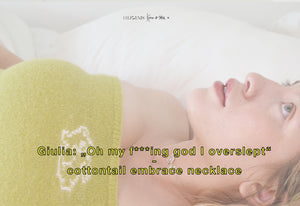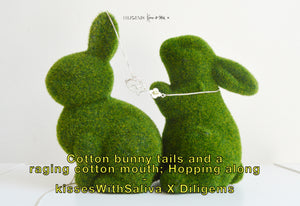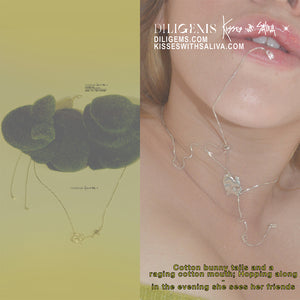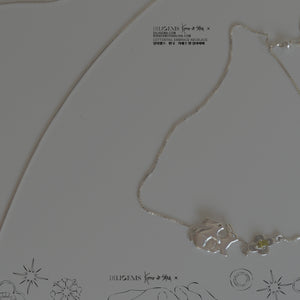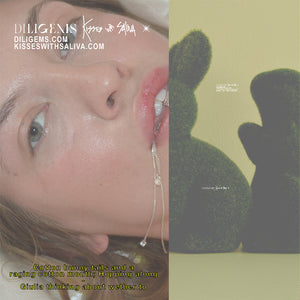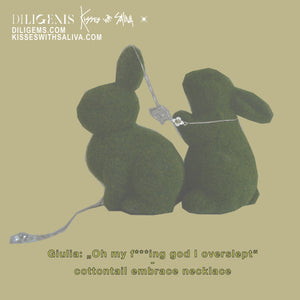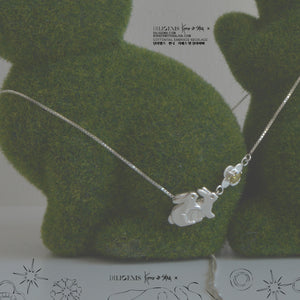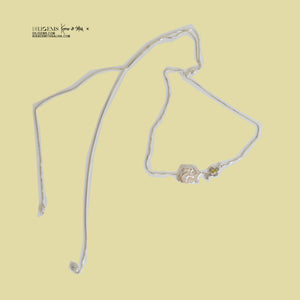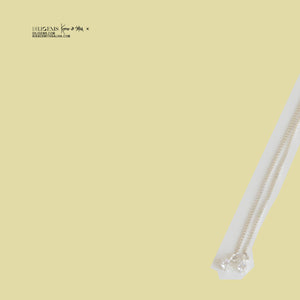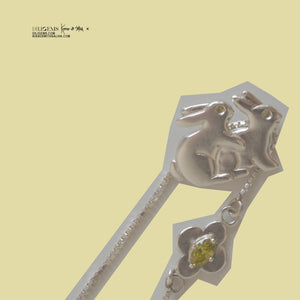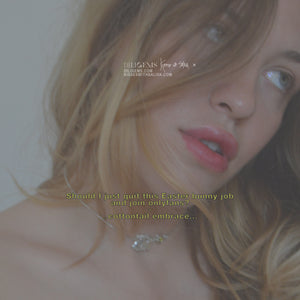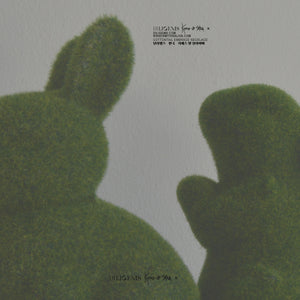 The Easter bunny that overslept-Cottontail embrace necklace
When 5 minutes of extra sleep turns into 5 months. 
Diligems X Kisses with Saliva is at it again and proud to present "The Easter Bunny That Overslept"
—Starring our favorite Munich maiden, Giulia and 2 very new designs from us! Back and well rested with our signature necklace and now available in a new green stone.

The necklace is available in:
• 925 silver with green lab grown gems 
• 18k gold plated silver with lab grown gems 
The chain is 90cm in total with its white gem stone finish and designed with the wearer in mind. The bolo style closure allows the wearer complete autonomy over how they choose to wear or "embrace" the necklace. 
Please remember ALL necklace orders ship from the Diligems' headquarter in Seoul and take a standard 2-3 weeks to arrive.